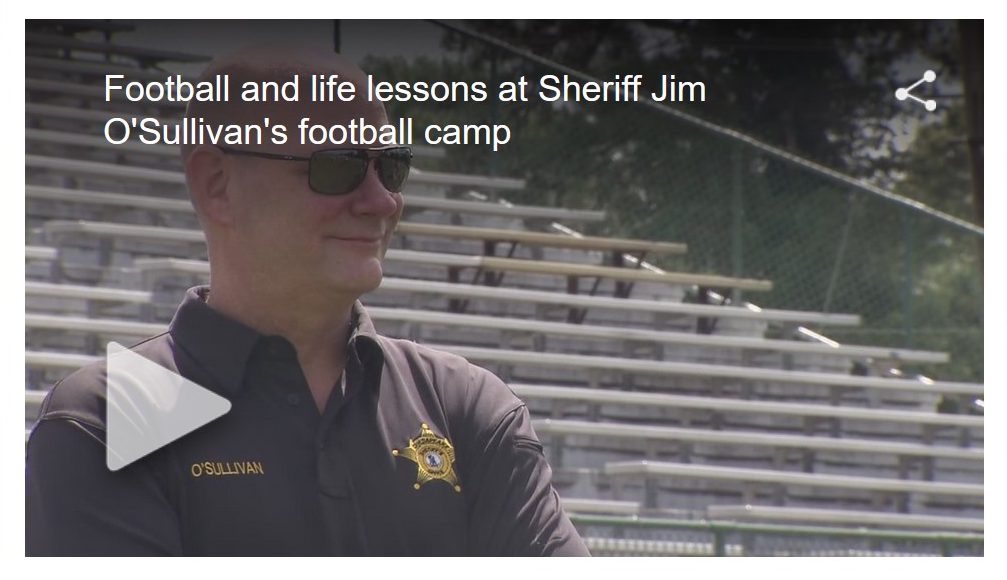 WAVY:Skills camp delivers lessons on and off the field
CHESAPEAKE (WAVY) – Chesapeake Sheriff Jim O'Sullivan grew up the child of a single parent, and can relate to many of the youngsters who attended his three-day football camp. Now in its eight year, the camp continues the mission of providing "lessons of football between the lines, and lessons of life outside the lines.
"Especially being in law enforcement, it's very important that we interact with the youth at an early age to let them know that we are the good guys and the good girls, and we do want to help our community," said O'Sullivan, who's camp welcomed more than 150 youngsters from the Chesapeake area.
Children Today, Leaders Tomorrow is Sheriff O'Sullivan's organization that runs the camp. The athletes who attended received mentorship, not only from local high school coaches and players, but from Chesapeake Sheriff's Office deputies.
"A lot of young people go through our camp become MVP of our camp, go out in society, go out into the college levels, and be productive citizens. We're most proud of that," said former Indian River head coach Cadillac Harris. "So, that's what I enjoy most about the camp, is growing young people, and cultivating them to be the best people they can possibly be."
O'Sullivan added, as long as he's Sheriff, he will continue to hold this camp for his community.